Product: 100 Ton Rubber-tyre Container Gantry Crane in Australia
Application site:Australia
Manufacturer:Nucleon Crane Co., Ltd.
Working grade:A5
Lifting capacity:100/25 ton
Span: 15m
Lifting height:8.5/6 m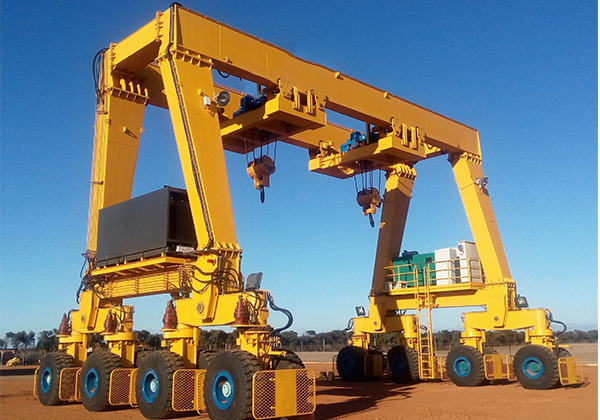 Rubber-tired container gantry cranes (commonly referred to as field bridges) are specialized machinery for large-scale specialized container yards, handling standard containers. It applies not only to the yard of a container terminal, but also to container depots.
Safety facilities of this 100 ton rtg crane include over-load protection, over-speed protection of the diesel engine, overheated water temperature and low oil pressure signal devices, wind speed indicator, anti-typhoon anchoring device, emergency stop button, and limit switches and signal indications of various institutions.