According to China's national "Crane Design Code" GB/T3811, "Crane Safety Regulations" GB6067 and other relevant standards, combined with FEM "European Crane Design Code", the safety of Nucleon lifting equipment is strictly calculated to ensure compliance with standards and regulations .
During the design process of the Nucleon company, the Nucleon will optimize key mechanisms such as lifting, transmission, braking, operation, and electrical, and strictly calculate safety components such as wire ropes, pulley blocks, and brakes to ensure the leading design and safety of equipment. In terms of design methods, we use three-dimensional development and design software such as SOLIDEDGE and finite element mechanics analysis software, adopt advanced design concepts of standardization, modularization, and lightweight to perform modeling operations on products and combine practical experience to ensure product structure optimization and safety. reliable. Each new product company will carry out prototype testing and stand-alone product type testing, and will be introduced to the market after the type test confirms and obtains the manufacturing license.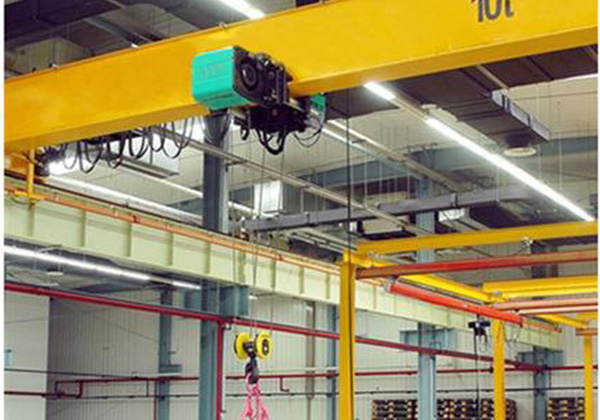 In the component selection, European standard cranes strictly select high-quality famous parts, and give priority to the use of reliable components specially produced by European well-known suppliers for the lifting industry, such as ABB, SEW, FLENDER, SCHNEIDER, ABM, IKUSI, HBC and other brands.
The product also has perfect safety protection measures, including stroke limit, height limit, overload limit, emergency limit, phase error, phase loss, undervoltage, and overvoltage protection. At the same time, for large-scale lifting equipment and special-purpose lifting equipment, electronic anti-shake, energy feedback, real-time monitoring, synchronous control, precise positioning and other functions are available for selection.