Product:Overhead Crane For Hydropower Plant In Bangladesh
Application site:Bangladesh
Manufacturer:Nucleon Crane Co., Ltd.
Working grade:A5
Lifting capacity:50/10ton
Span:22.5m
Lifting height:12/14
With the increasing development of the water electrician station, water and electricity engineering construction in the construction field obtained fast development. Hydropower overhead crane is widely used. The safe operation of overhead crane of hydropower station is important to the installation and operation of electromechanical device. So the management of overhead crane is significant to the construction of water electrician station.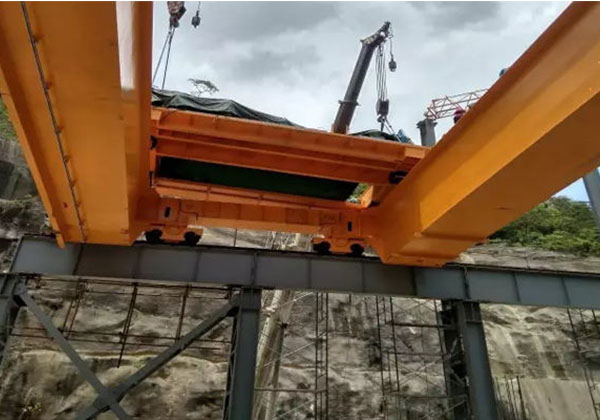 Therefore, it is necessary to get the overhead crane training before to operate the eot crane. What's more, nucleon crane's enginner have talk about this topic on our website, you can learn it from our website.